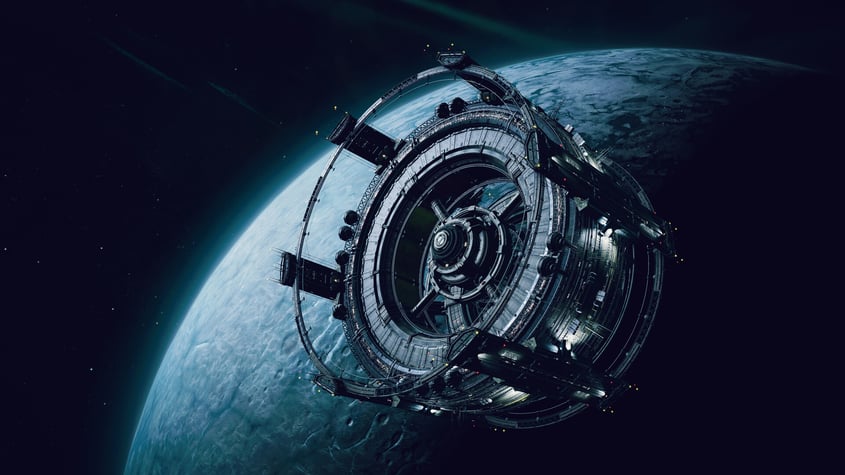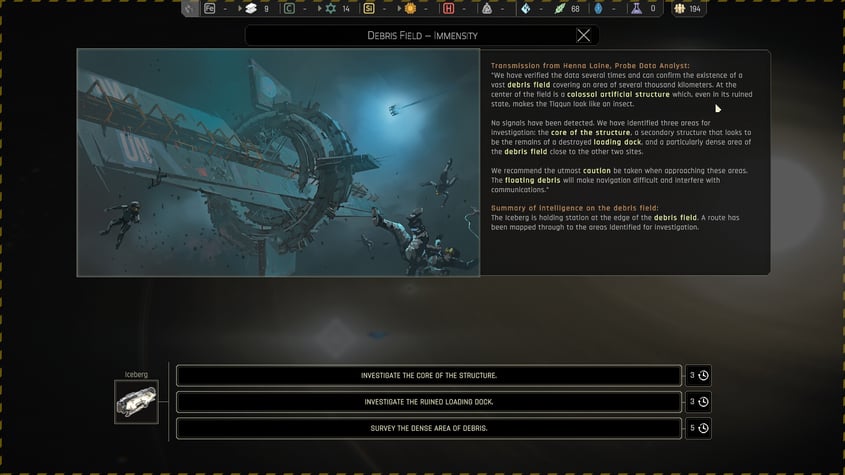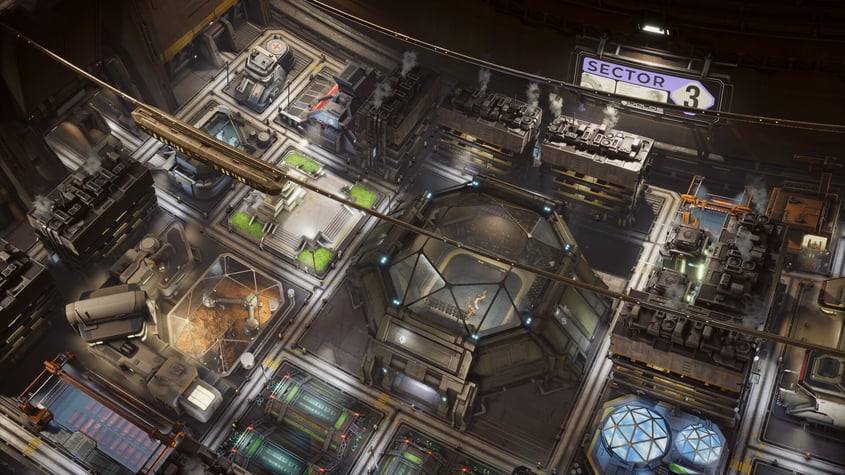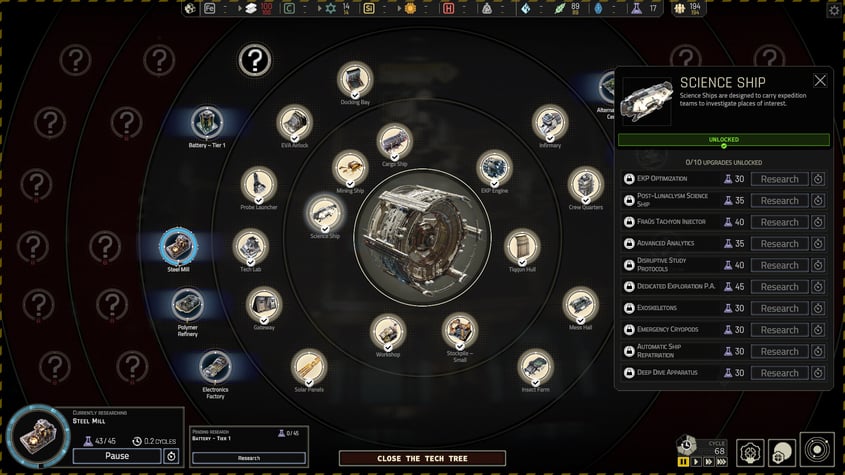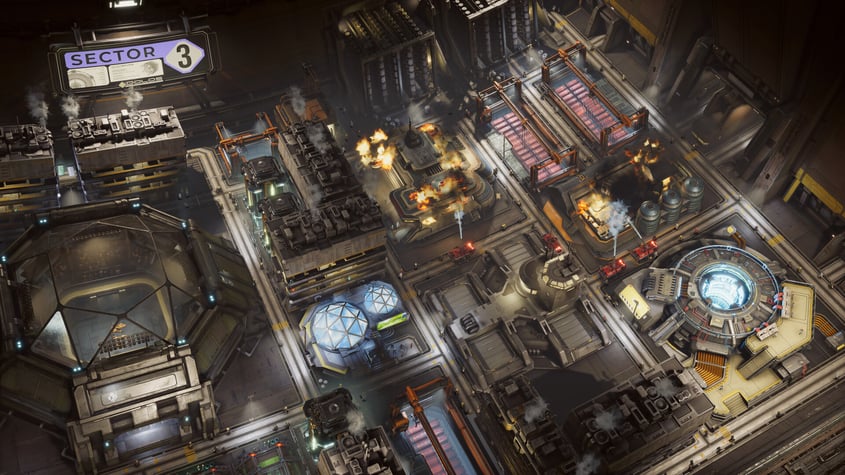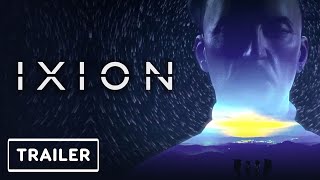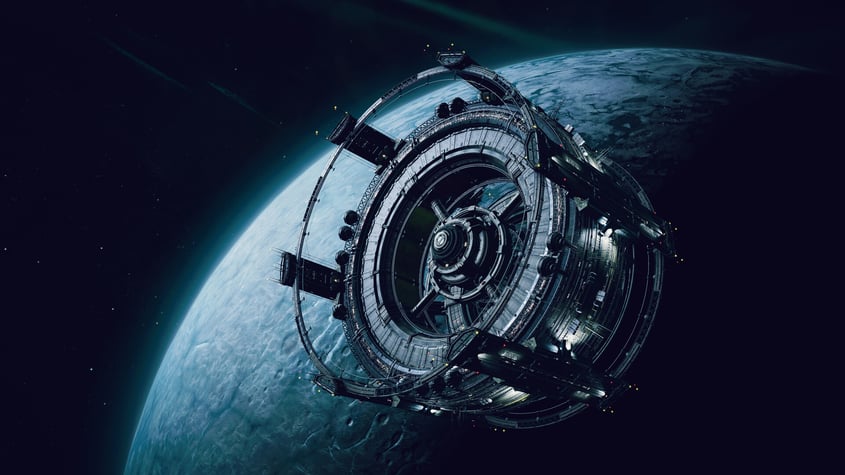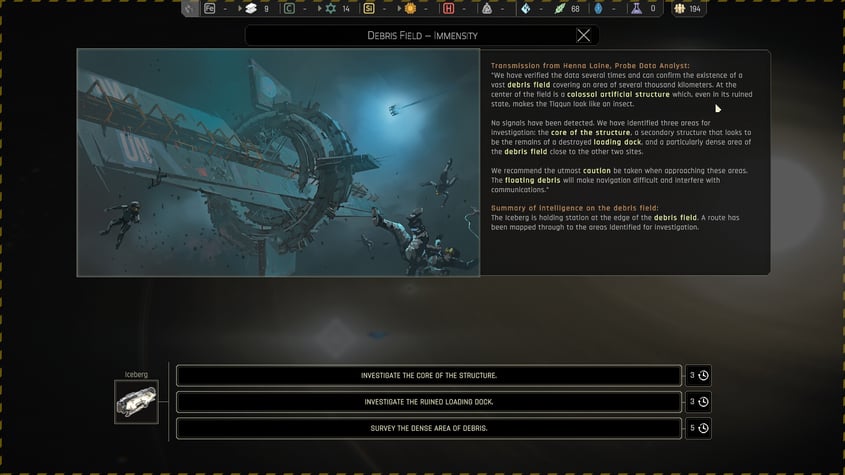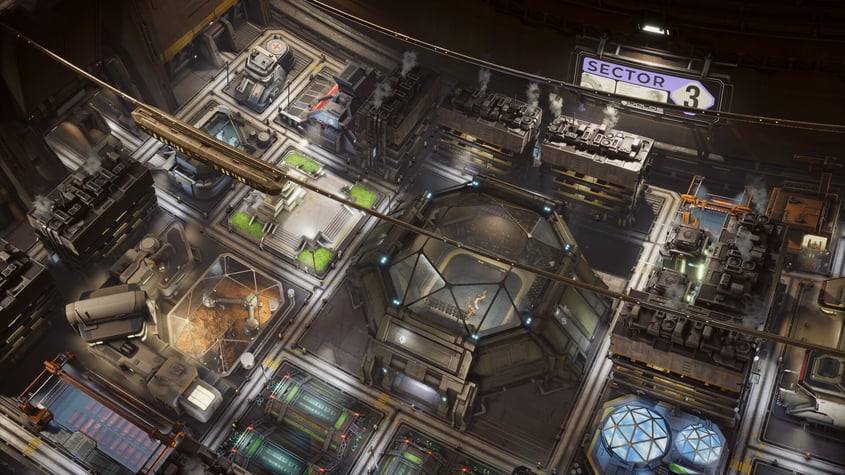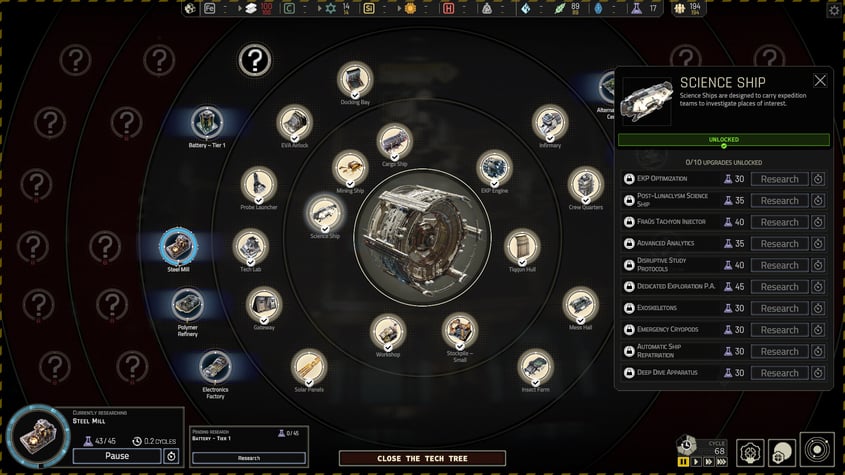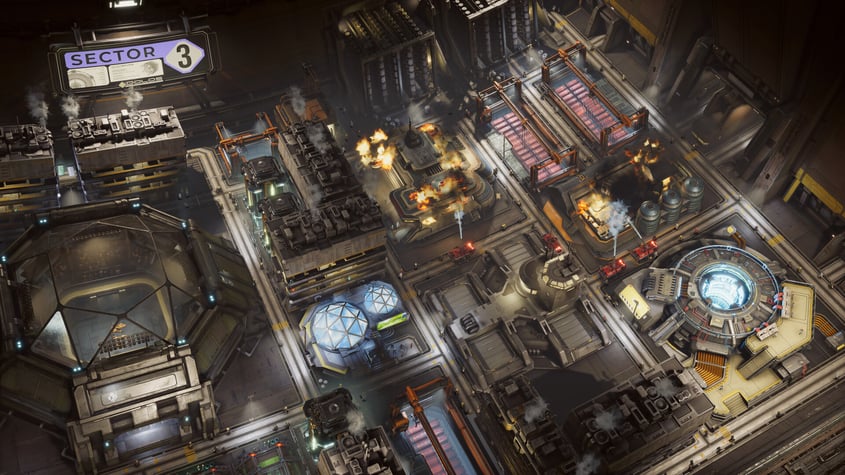 Keep your crew alive while commanding an adrift space station as the earth you know comes to an end. Search for a new home for humanity while your group faces the harshest conditions in the cold dark abyss.
With Earth on the brink of ecosystemic collapse, DOLOS A.E.C. leads efforts to find a new home for the human race. Whether by chance or fate, its prototype space station, the Tiqqun, finds itself cast adrift, a disintegrating ark upon which the remnants of humanity must find sanctuary – and you, Administrator, are at its helm.
IXION is a city-builder that requires you to be vigilant, to constantly assess and reassess, to learn and adapt. If you and your crew are to endure, you must confront the perils of space, while at the same time uncovering its secrets and extracting its resources. Danger, however, will come from within as well as without; you'll need to establish, maintain and develop the Tiqqun's infrastructure while managing the station's population, deciding how best to answer their pleas so as to maintain their trust in you and the mission.
In Dolos We Trust
There are no simple solutions; your actions will have repercussions, now or further down the line. How you deal with those repercussions will be the difference between survival and extinction.
Choices in the Dark
A population to manage, survivors to find, cryopods to recover... Maintain your crew's trust in the corporation that started this venture, or face failure and mutiny. Six sectors can be unlocked within the station, each able to house more population, support new jobs, and provide opportunity to monitor the crew with the Data Listening System. Will you bring hope to the people?
Frontier Academia
Who said DOLOS was the only faction to escape the fate of the Earth? Brush up against other pockets of survivors, navigate on from the failures and wrecks of others… IXION will lead the player through gripping chapters of story, where new threats and opportunities are presented, all in aid of reaching the final destination, a new home.
Occupational Hazards
DOLOS are famed for their innovative technology, their scientists, but the Tiqqun now finds itself cut off. Find what resources you can, research what you do not have. Find new ways to provide for your settlement, construct new buildings to create what's needed. Modify the Tiqqun station, improve it, forge ahead in this odyssey.
Stellar Exploration
There are whole new stellar maps to explore. Send out probes to reveal what's hidden, create mining and cargo ships to find resources, commission science expeditions to discover the secrets and threats you'll find out there in space. Encounter other survivors and bring them into the fold of your mission, objective - survive.
Minimum Requirements:
Requires a 64-bit processor and operating system
OS: Windows 10 64-bit
Processor: Intel Core i5-3570K or AMD FX-8310
Memory: 8 GB RAM
Graphics: GTX 1060 4GB or Radeon RX 590
DirectX: Version 12
Storage: 20 GB available space
Recommended Requirements:
Requires a 64-bit processor and operating system
OS: Windows 10 64-bit
Processor: Intel Core i7-4790 or AMD Ryzen 3 3200G
Memory: 16 GB RAM
Graphics: RTX 2060 6GB or Radeon RX 5700
DirectX: Version 12
Storage: 20 GB available space
To activate the Steam key you've received, follow the instructions below;
First up, open the Steam client. (If you don't have it, simply click the "Install Steam" button here => Steam Store )
Sign in to your Steam account. (If you don't have one, click here to create a new one => Steam Account)
Click on the "ADD A GAME" button in the bottom corner of the client.
Then, select "Activate a product on Steam..."
Write down or copy-paste the activation key that you've received from GamesForPlay in the window.
Your game is now visible in your library! Click on your "Library".
And finally, click on the game and select "Install" to start your download.
Developer:

Bulwark Studios

Publisher:

Kasedo Games

Platform:

Operating System:

Release Date:

07 Dec 2022