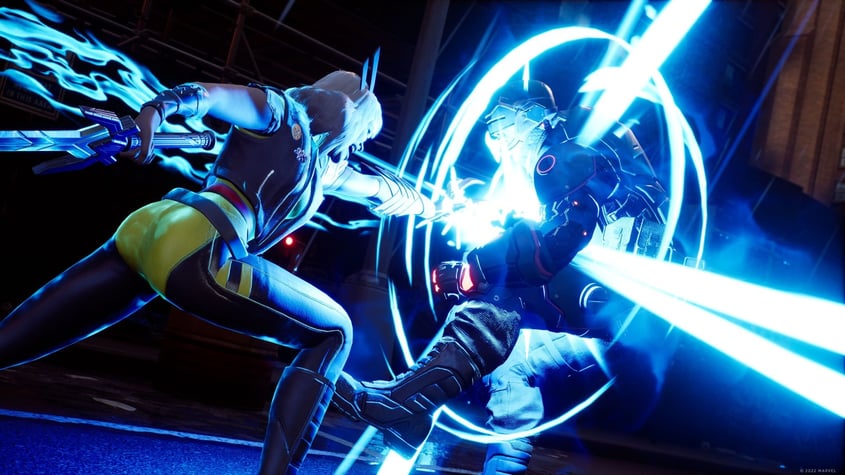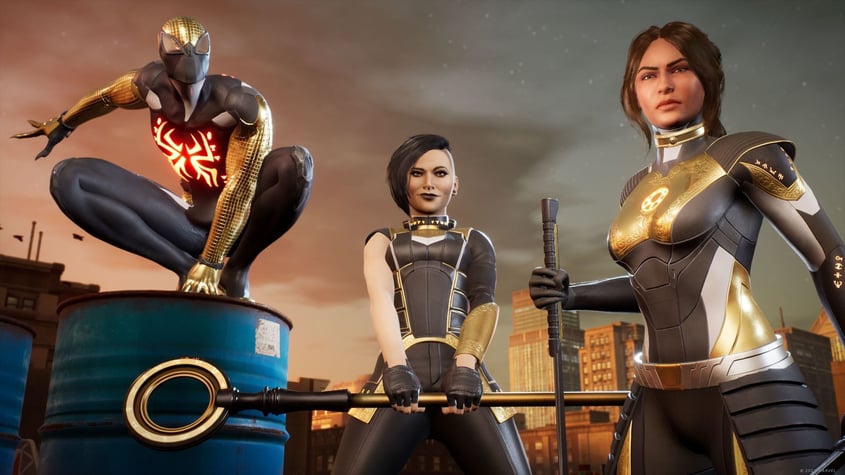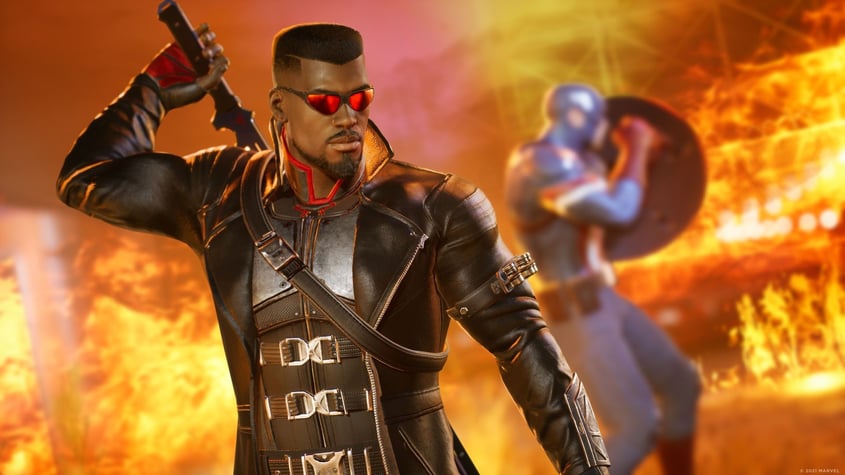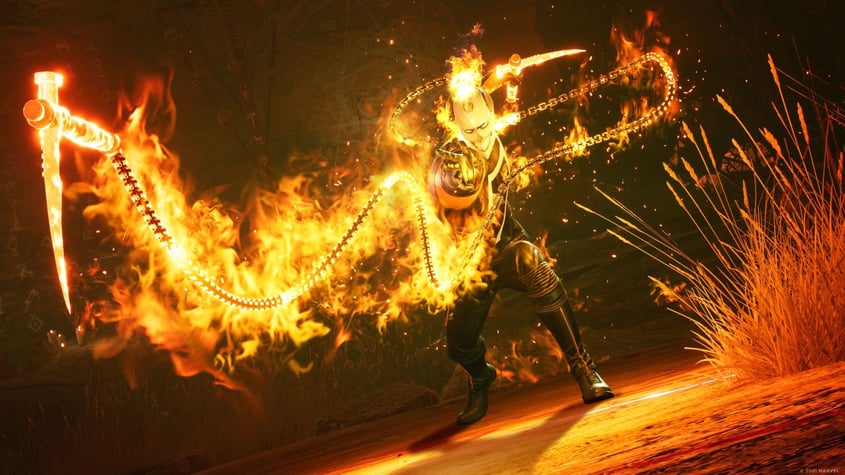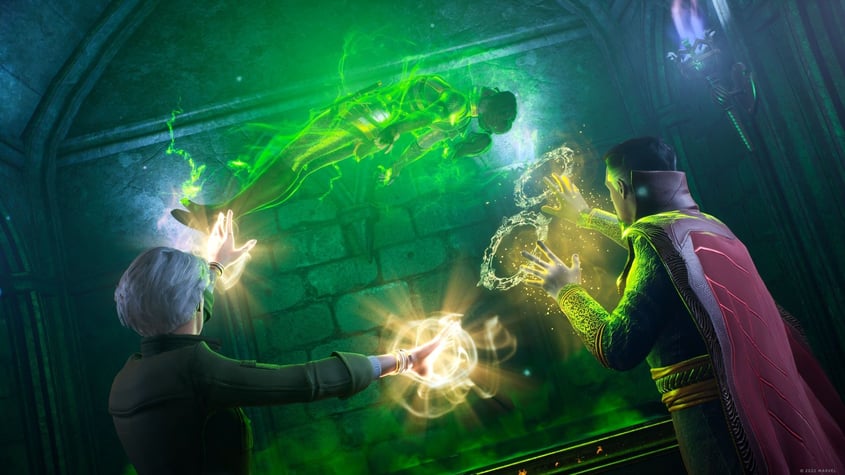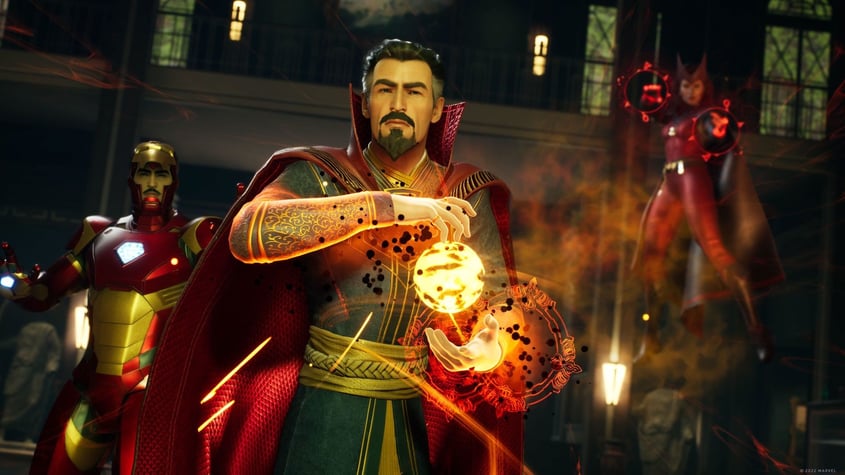 Coming Soon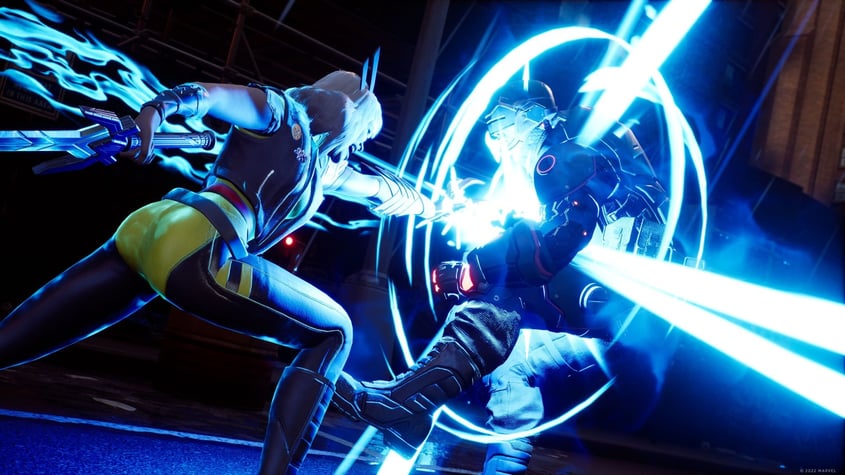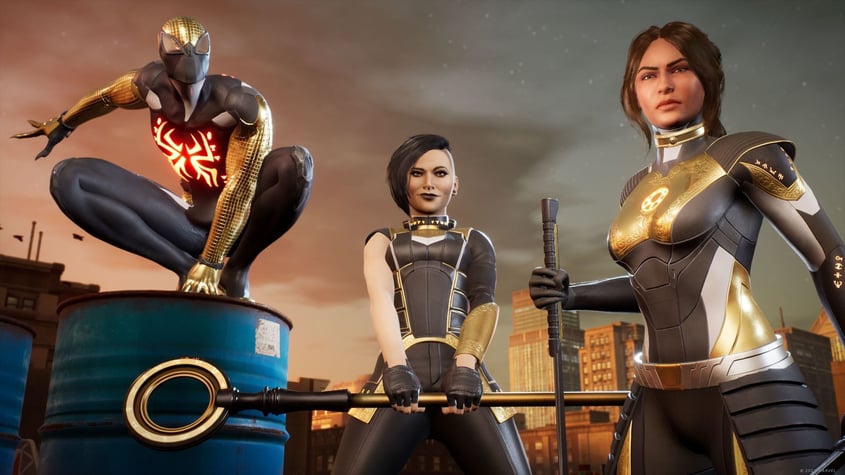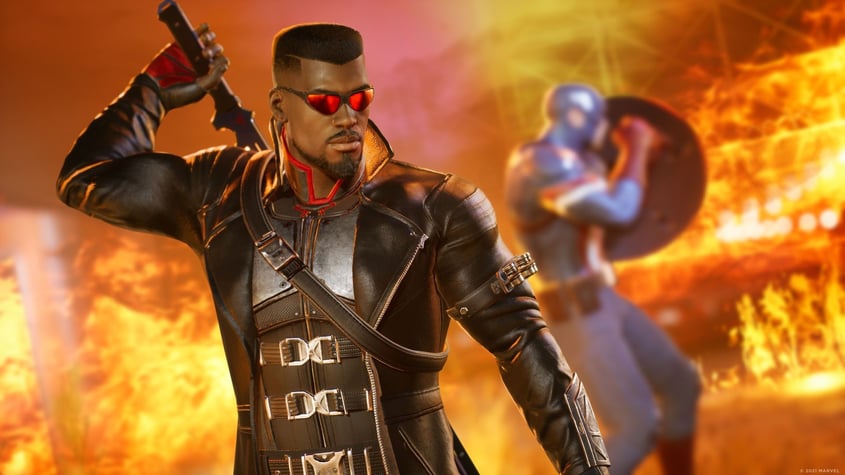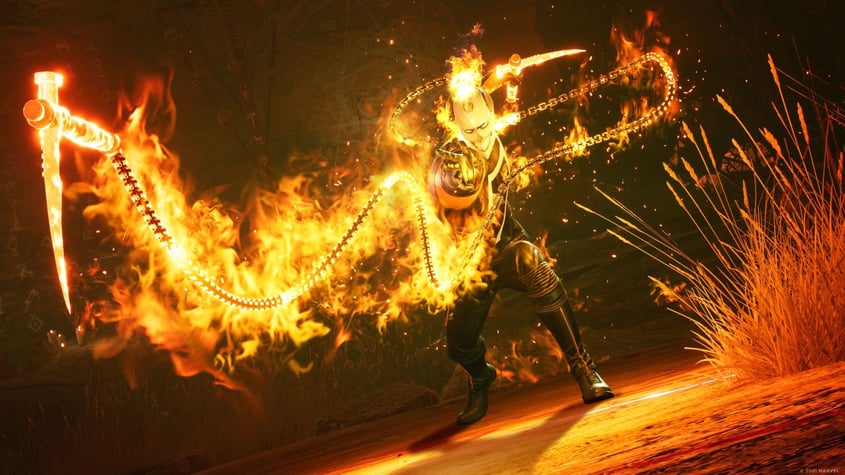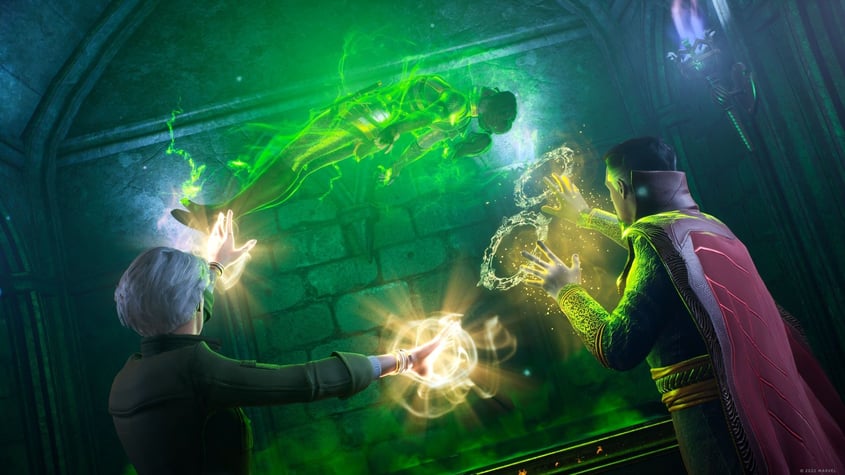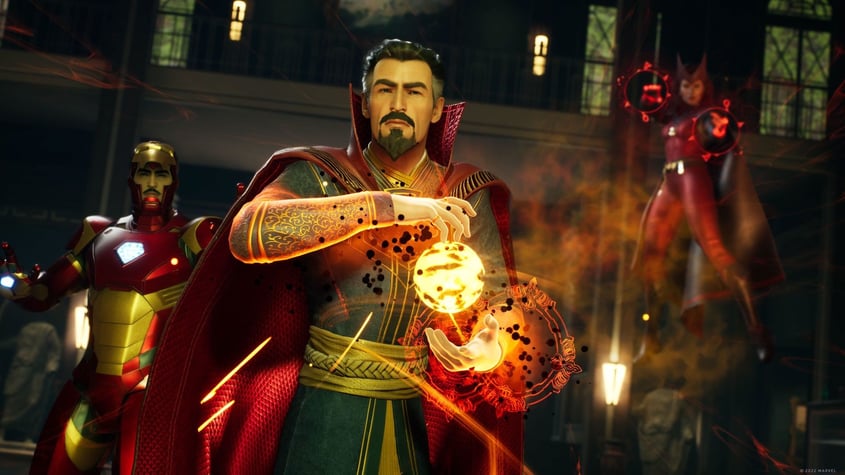 Enjoy the best of the cinematic universe with Marvel's Midnight Suns Legendary Edition! Enhance the already richly engaging storyline, befriend legendary Marvel Super Heroes and fight all together.
DARKNESS FALLS. RISE UP!
Customize the look of the Midnight Suns team and extend your adventure with the Marvel's Midnight Suns Legendary Edition!
The Legendary Edition includes:
Marvel's Midnight Suns base game
Marvel's Midnight Suns Season Pass, which includes 23 premium skins available at launch and four post-launch DLC packs
The four playable post-launch DLC heroes included in the Season Pass are:
Deadpool
Venom
Morbius
Storm
Season Pass Premium Skins available at launch:
Captain America (Future Soldier)
Captain America (Captain of the Guard)
Captain Marvel (Mar-Vell)
Captain Marvel (Medieval Marvel)
Magik (Phoenix Five)
Magik (New Mutants)
Nico Minoru (Sister Grimm)
Nico Minoru (Shadow Witch)
Wolverine (X-Force)
Wolverine (Logan)
Blade (Demon Hunter)
Blade (Blade 1602)
Iron Man (Iron Knight)
Iron Man (Bleeding Edge)
Ghost Rider (Spirit of Vengeance)
Ghost Rider (Death Knight)
Doctor Strange (Strange Future Supreme)
Scarlet Witch (Boss Witch)
Scarlet Witch (Fallen Scarlet Witch)
Spider-Man (Symbiote Suit)
Spider-Man (Demon Spider)
Hulk (Fallen Hulk)
Hulk (Maestro)
With the inclusion of the Season Pass, the Legendary Edition lets you keep the pressure on Lilith and expand your roster of Marvel heroes. This extra dose of vengeance includes four post-launch DLC packs, each introducing a new fully playable hero, new missions, new enemies, and more. The Season Pass also includes 23 Premium Skins at launch so you can customize the look of the Midnight Suns team.
Note: Premium skins must be used with the equivalent in-game character. Characters may require unlocking through gameplay. Post-launch Season Pass content and the premium skins will be automatically delivered in-game upon release. DLC release timing for post-launch DLC will be revealed at a future date. Terms apply.
Marvel's Midnight Suns is the ultimate crossover event combining the rich story, character relationships, customization and progression of an RPG with the tactical strategy and combat mechanics of a revolutionary new card-based tactics game. Set in the darker side of the Marvel Universe, you will forge unbreakable bonds with legendary Marvel Super Heroes and dangerous supernatural warriors in the fight against the world's greatest threat yet…the demonic forces of Lilith and the elder god Chthon.
Your Marvel Adventure
You are the Hunter, the first fully-customizable original hero in the Marvel Universe. Personalize your appearance, choose your reactions to situations, and build friendships with Marvel legends spanning The Avengers, X-Men, Runaways, and more. Decide who to take with you on missions, which missions to embark on, and a host of other options to make this a unique experience.
Fight and Think like a Super Hero
From the creators of the critically-acclaimed tactical XCOM series comes an engaging and deeply customizable card-based battle system that rewards clever thinking with Super Hero flair. Deploy a squad of Super Heroes on tactical turn-based missions to thwart the forces of evil. Use your environment, move around the battlefield lining up the perfect shot or combo, and then launch devastating hero abilities to gain the advantage in each epic encounter. The combat leverages the best elements from tactical games and card-based combat in a truly unique and thrilling experience.
Live Among the Legends
Spend time exploring what Super Heroes do in their off hours. Explore The Abbey—your very own mystical secret base—to discover powerful hidden items and secrets to aid you in the conflict against Lilith and her minions. Befriend and get to really know some of your favorite Marvel heroes as you interact with them in ways beyond the comics or the films.
Minimum Requirements:
Requires a 64-bit processor and operating system
OS: Windows 10 64-bit
Processor: AMD Ryzen 3-2200G / Intel Core i5-4430
Memory: 8 GB RAM
Graphics: AMD RX 470 / GeForce GTX 960 - 4GB
DirectX: Version 12
Storage: 60 GB available space
Recommended Requirements:
Requires a 64-bit processor and operating system
OS: Windows 10 64-bit
Processor: AMD Ryzen 5-2600X / Intel Core i7-6700
Memory: 16 GB RAM
Graphics: AMD RX 5700 / GeForce GTX 1070
DirectX: Version 12
Storage: 60 GB available space
To activate the Steam key you've received, follow the instructions below;
First up, open the Steam client. (If you don't have it, simply click the "Install Steam" button here => Steam Store )
Sign in to your Steam account. (If you don't have one, click here to create a new one => Steam Account)
Click on the "ADD A GAME" button in the bottom corner of the client.
Then, select "Activate a product on Steam..."
Write down or copy-paste the activation key that you've received from GamesForPlay in the window.
Your game is now visible in your library! Click on your "Library".
And finally, click on the game and select "Install" to start your download.
Marvel's Midnight Suns Legendary Edition - Steam - ROW
Developer:

Firaxis Games

Publisher:

2K

Platform:

Operating System:

Release Date:

22 Mar 2023
Does not activate in United States
View All