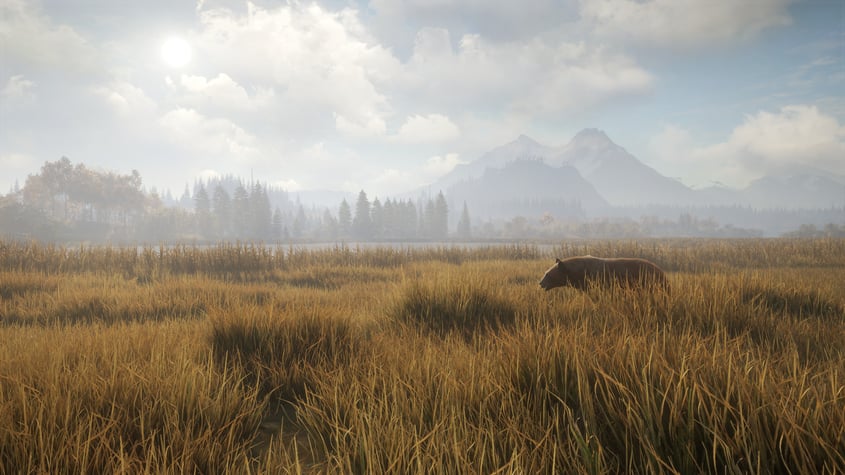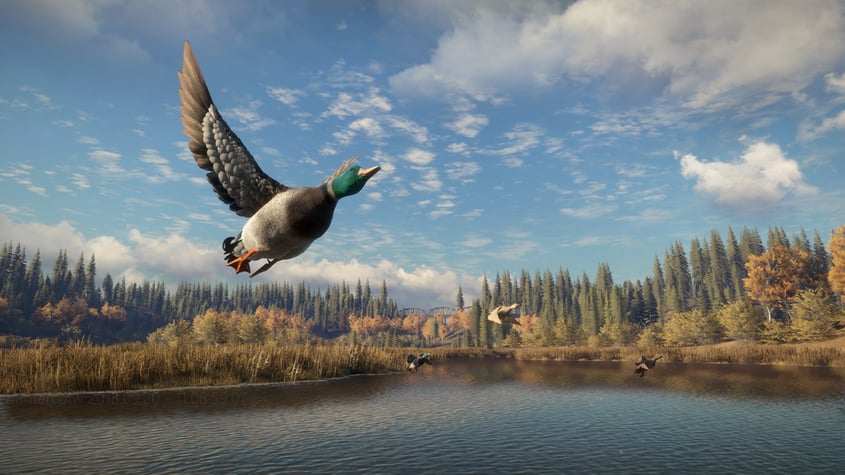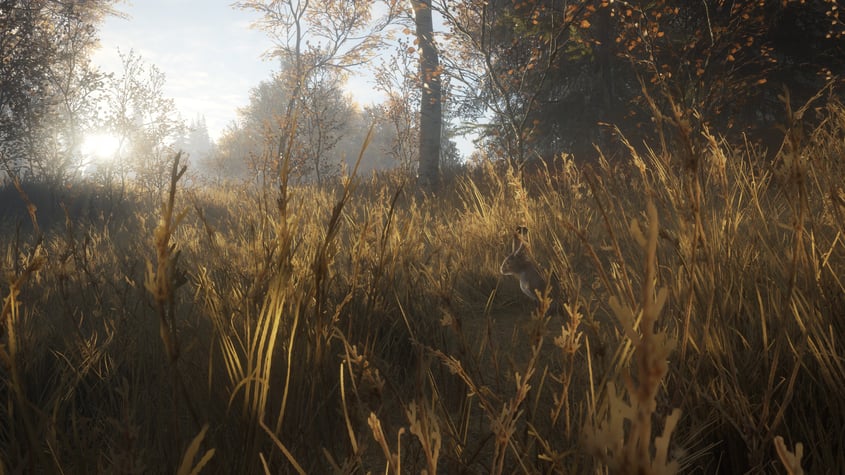 Out Of Stock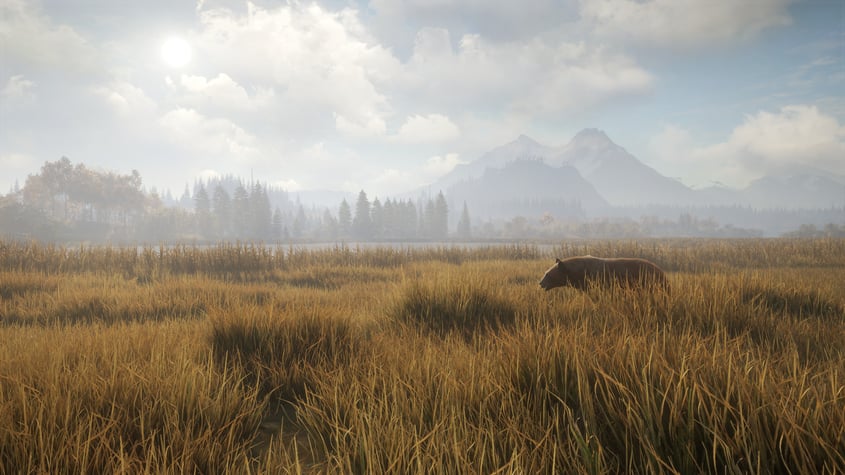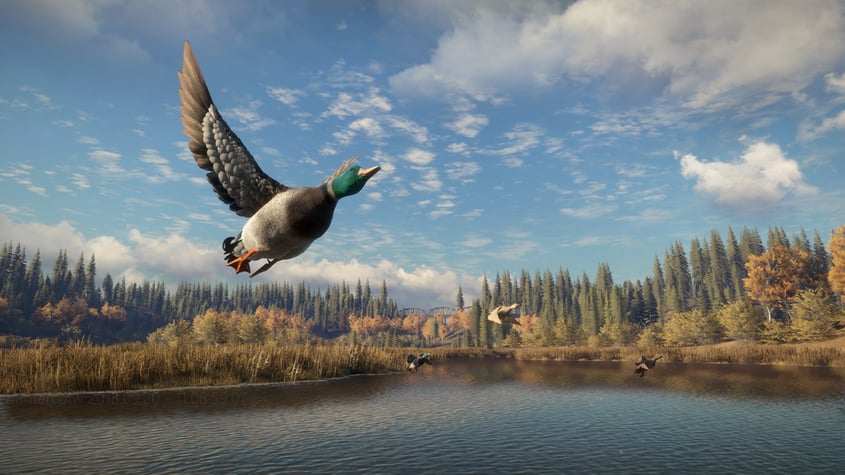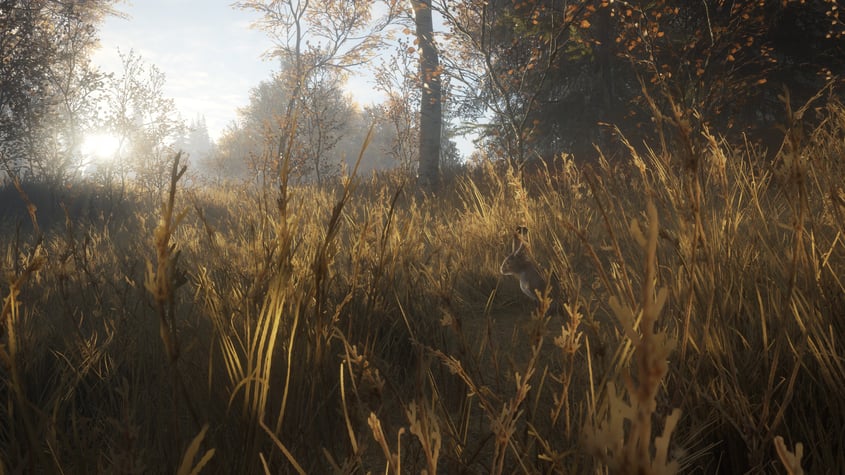 Choose any hunting weapon from a selection created especially for all types of prey, explore biomes located all around the world, and join hunting groups with your friends!
Never before have you experienced a hunting game like theHunter: Call of the Wild. Plunge into an atmospheric open world, teeming with life: from the majestic true-to-life animals to the rustling of leaves above you as you stalk your prey. You can decide to hunt on your own or join up and hunt together with friends. Just remember, you are not just a visitor in this world, you are a living and breathing part of it. As you finally spot the majestic crown of your first red deer through the brush, the feeling is indescribable.
The Most Realistic, Open World Hunting Experience
Each reserve is meticulously crafted to be as convincing as possible, letting you step into different regions of the world and traverse its rich biomes. Soon you will learn which animals prefer to travel through which terrains, analysing their authentic behaviors, traits and movement patterns to better pursue them. Then it's up to you to make an assessment of the value of your target, from the size and symmetry of the antlers of a red deer to the weight and unique plumage of a canada goose, to determine if the animal is worth taking the shot for.
Your Hunt. Your Choice
Create your own Hunting experience. With a wide range of options, stretching from rifles to bows, each with different types of ammunition and suited for differently sized animals, it's up to you to find your favourites and regularly practice your aim as you account for wind and bullet drop alike. Additionally, you have various callers and scents to allow you to lure your target towards you, setting up the perfect spot to finally line up the shot.
Better Together
theHunter: Call of the Wild offers unique multiplayer options. It is up to you whether you decide to collaborate or compete, as there are several in-game challenges and frequent hunting events that you can all pursue. Additionally, if you want to visit and hunt in one of the paid DLC reserves, you can simply join the game of someone who owns it and get to hunting.
Constantly Updated and Evolving
theHunter: Call of the Wild continues to evolve, with regularly released free and paid content to help enrich the overall experience. From new reserves and different weapon and equipment packs to a more realistic generation of antlers and horns (TruRACs), the team is constantly striving to add more to the game.
MINIMUM REQUIREMENTS:
Requires a 64-bit processor and operating system
OS: 64bit OS - Windows 7
Processor: Intel i3-4170
Memory: 4 GB RAM
Graphics: NVIDIA GTX 660 / ATI HD7870 - 1GB VRAM
Storage: 60 GB available space
RECOMMENDED REQUIREMENTS:
Requires a 64-bit processor and operating system
OS: 64bit OS - Windows 10
Processor: Intel i7 quad-core
Memory: 8 GB RAM
Graphics: NVidia GTX 760 / R9 270x - 4GB VRAM
Storage: 60 GB available space
To activate the Steam key you've received, follow the instructions below;
First up, open the Steam client. (If you don't have it, simply click the "Install Steam" button here => Steam Store )
Sign in to your Steam account. (If you don't have one, click here to create a new one => Steam Account)
Click on the "ADD A GAME" button in the bottom corner of the client.
Then, select "Activate a product on Steam..."
Write down or copy-paste the activation key that you've received from GamesForPlay in the window.
Your game is now visible in your library! Click on your "Library".
And finally, click on the game and select "Install" to start your download.
theHunter: Call of the Wild - Steam- ROW
Developer:

Expansive Worlds

Publisher:

Expansive Worlds

Platform:

Operating System:

Release Date:

22 Mar 2023